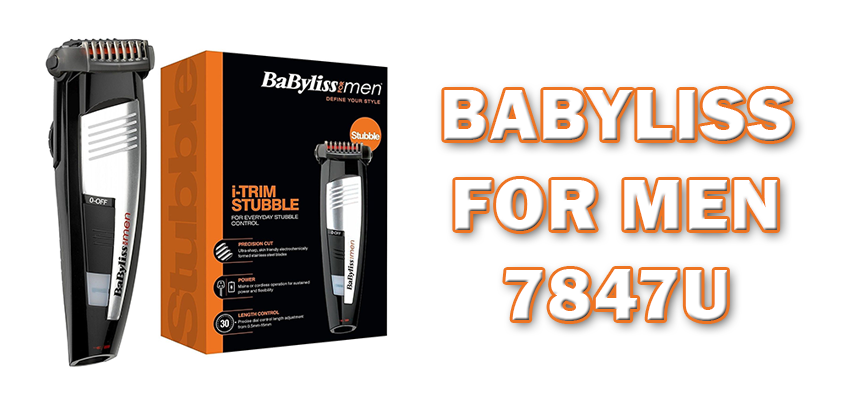 Babyliss for Men i-Trim Stubble Beard Trimmer
With men paying more attention to their appearances than ever before, it's no wonder that there's been an influx of products focusing on male grooming. I'm the type of guy who likes a bit of stubble on the face, because I didn't wait around for my facial hair to sprout out only to parade a clean shaven look!
Anyways, recently I decided to upgrade my beard trimmer and opted to purchase the Babyliss i-Trim Stubble Beard Trimmer (RRP: £24.99). This trimmer has been designed to give men everyday control over their stubble. It boasts 30 ultra-precise length settings and guarantees exceptional performance. It also provides an efficient and effective process to style facial hair no matter the length.
The Babyliss i-Trim Stubble Beard Trimmer features both a cordless or corded function. It has electro-chemically sharpened blades for precision and sharpness with no need for oiling. The meticulous dial controls used to adjust the comb guide and an easily washable head make it both simple and convenient to use.
The ergonomic design also makes it comfortable to use for longer periods of time. Its lightweight materials make it both durable yet highly functional. It also has an excellent battery life and is 100% waterproof, so can be used in the shower! One downside is that you can't tell when the shaver is fully charged and ready to use. However, it's affordable and well worth its price.
Until next time.