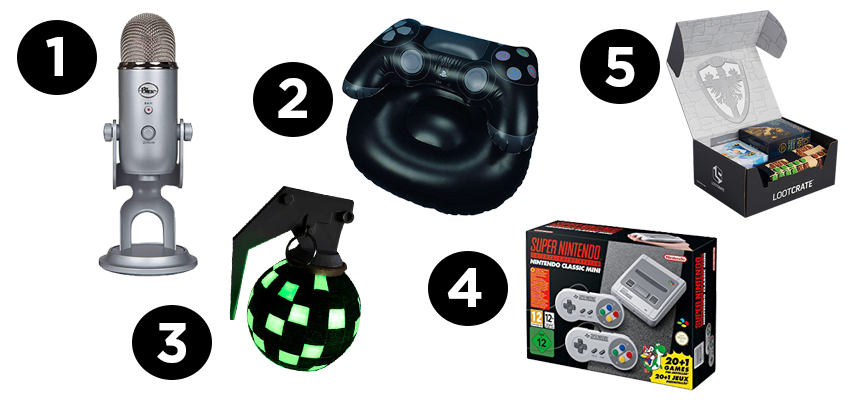 5 Best Gaming Gifts For Gamers
Have a gaming fanatic in the family? Or stuck on what to buy for your gamer friend? With so much choice, it's difficult to find the perfect gaming gifts. So, here's my pick of top 5 gaming gifts which will guarantee a smile on their faces!
The ultimate professional USB microphone which provides excellent quality recordings!
A comfortable inflatable chair with a fun playstation controller design on the back – a brilliant gift at an affordable price!
Perfect for fans of Fortnite – an iconic item of the popular game which looks great with a range of colours which can be changed via remote control!
Bring back the 90s nostalgia with this Classic Super Nintendo in Mini which is compact, affordable and pre-loaded with 21 games!
Random surprises at an affordable price on a monthly basis?! Look no further!
Until next time.