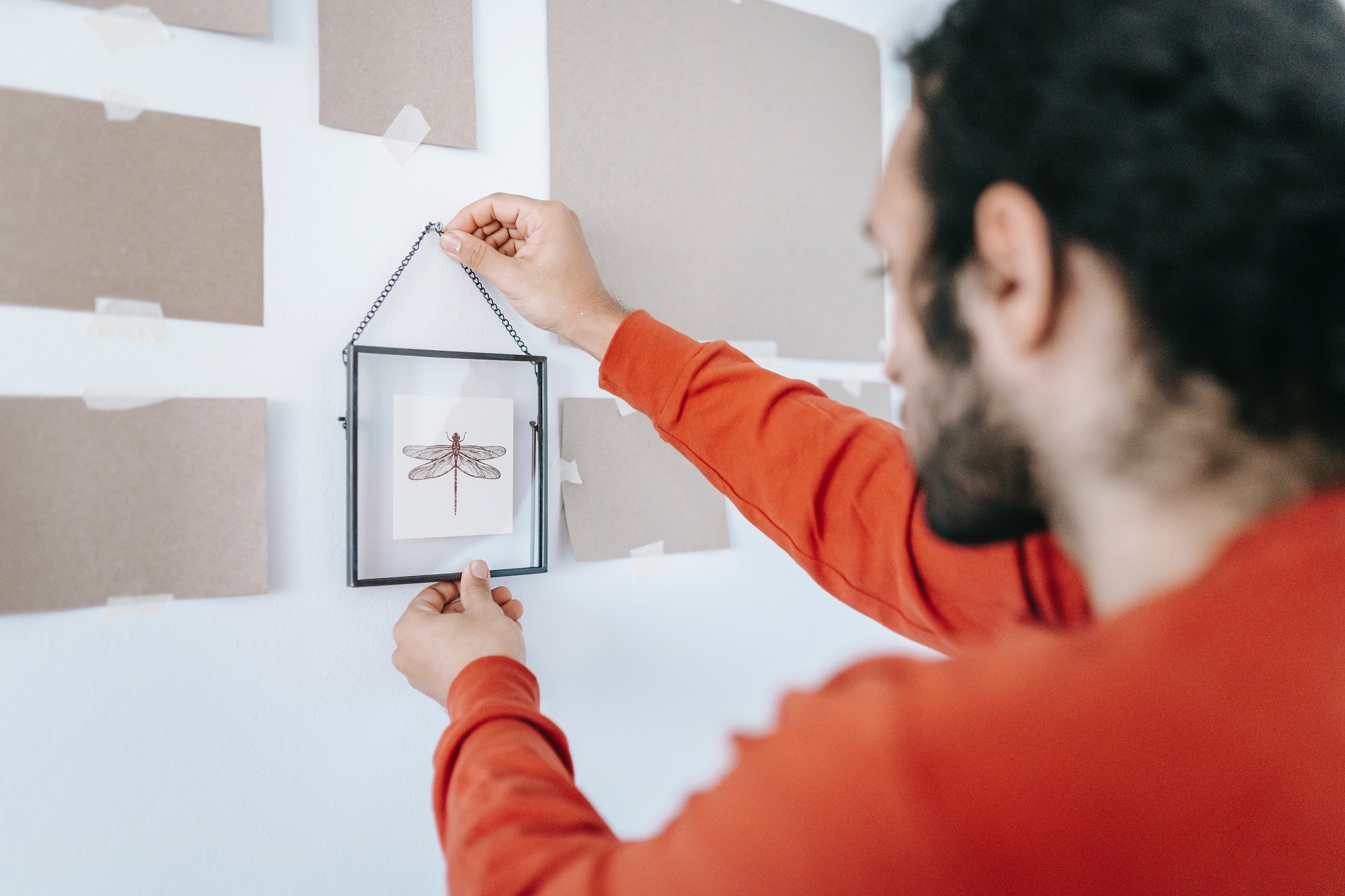 How To Make Your House A Home: A Helpful Guide
How do you make your house a home? It is often a question that homeowners ask. It can feel challenging to create the cosy haven that you desire. The rooms in your home may start to feel less inviting. Luckily, there are a few things you can do to put your personal stamp on your property – so people know that it is yours. 
Below – are six things you can do, from purchasing designer beds to hanging art on your walls. It's time to make your home more inviting.
Display Personal Items
One excellent – and cost-effective – way to make your house a home is to display your personal items. Maybe you have a photo album from a recent family event? Or a piece of memorabilia from your travels? No matter what these items are, they can certainly add a personal touch to your home. As you walk through your house, you will be able to catch a glimpse of these items, which can be enough to put a smile on your face and make you feel warm. If you don't have many personal mementos to hand, try making one for yourself. Scrapbooks are a great unique keepsake. Take a look at some scrapbooking ideas online for some inspiration.
Hang Art On The Walls
Art can add a personal touch to your home. You can pick art based on your style and interests, and it can be an excellent way to add vibrancy to the walls in your home. Art is ideal for filling empty space, and it will certainly become a conversation starter amongst your guests. One of the beautiful things about art is it has no limits. Art can be interpreted in many ways. Why not try painting or drawing on a canvas yourself? It is a cost-effective way to add art to your home, but it also is a fun activity for you to try your hand at.
Buy Cosy Furniture
To make your house a home, you want to create a cosy atmosphere. The second you enter your house, you want to instantly feel relaxed and at ease. To achieve this, you must buy furniture that is cosy and inviting. Take a look at this range of designer furniture by Denelli Italia. This Italian furniture store is packed full of incredible pieces of furniture, from designer beds to large corner sofas. Buy furniture that is perfect for lounging. Corner sofas can be ideal as they can seat many people, and the shape makes it perfect for kicking back and relaxing to watch some TV in the evening.
Incorporate Some Greenery
If you want to create a calming and relaxed environment, why not bring the outdoors in? Incorporating greenery into your home by using plants has become very popular. Plants can breathe life into the rooms of your home, and research has shown that houseplants can also reduce stress levels. It can be an excellent way to add a pop of colour to your space, and they certainly look fantastic. It is advised that you conduct some research to help you find the best houseplants. Take the climate of your rooms into consideration. Is there too much sunlight? Or not enough shade? These are important questions you need to ask yourself.
Declutter Your Space
The secret to making a house a home is to keep it clean. Therefore, you must take time to declutter when you can. We are all guilty of keeping items in our homes that we no longer use. Instead of letting them collect dust in your cupboards, get rid of them. You can now sell your old items in return for cash using selling sites. Decluttering can be a mammoth task for some of us. However, there are plenty of decluttering tips online that you can seek inspiration from. A clean, open space will help you feel more at ease. The hard work will pay off!
Decorate With Soft Furnishings
What is the secret to a cosy home? Soft furnishings, of course. If you struggle to create the inviting atmosphere – you desire, decorate your rooms with throw pillows, rugs and warm blankets. Once you step through your front door, you will instantly feel at home. Soft furnishing can help you feel more relaxed. There is nothing better than snuggling up under your favourite blanket with a hot cup of tea on a cold day. Soft furnishing like rugs can also add warmth to your space, particularly if you have hard wooden floors. It adds a plush texture to the space to make it feel more comfortable.
Summary
So, there we have it. From designer beds to cosy soft furnishings, there are plenty of ways that you can make your house feel a home. You want to make your own spaces feel as relaxing as possible. Decorate your home with personal touches that uplift your mood and go crazy with soft furnishings. Before you know it, you will have the cosy sanctuary that you deserve. 
Until next time.