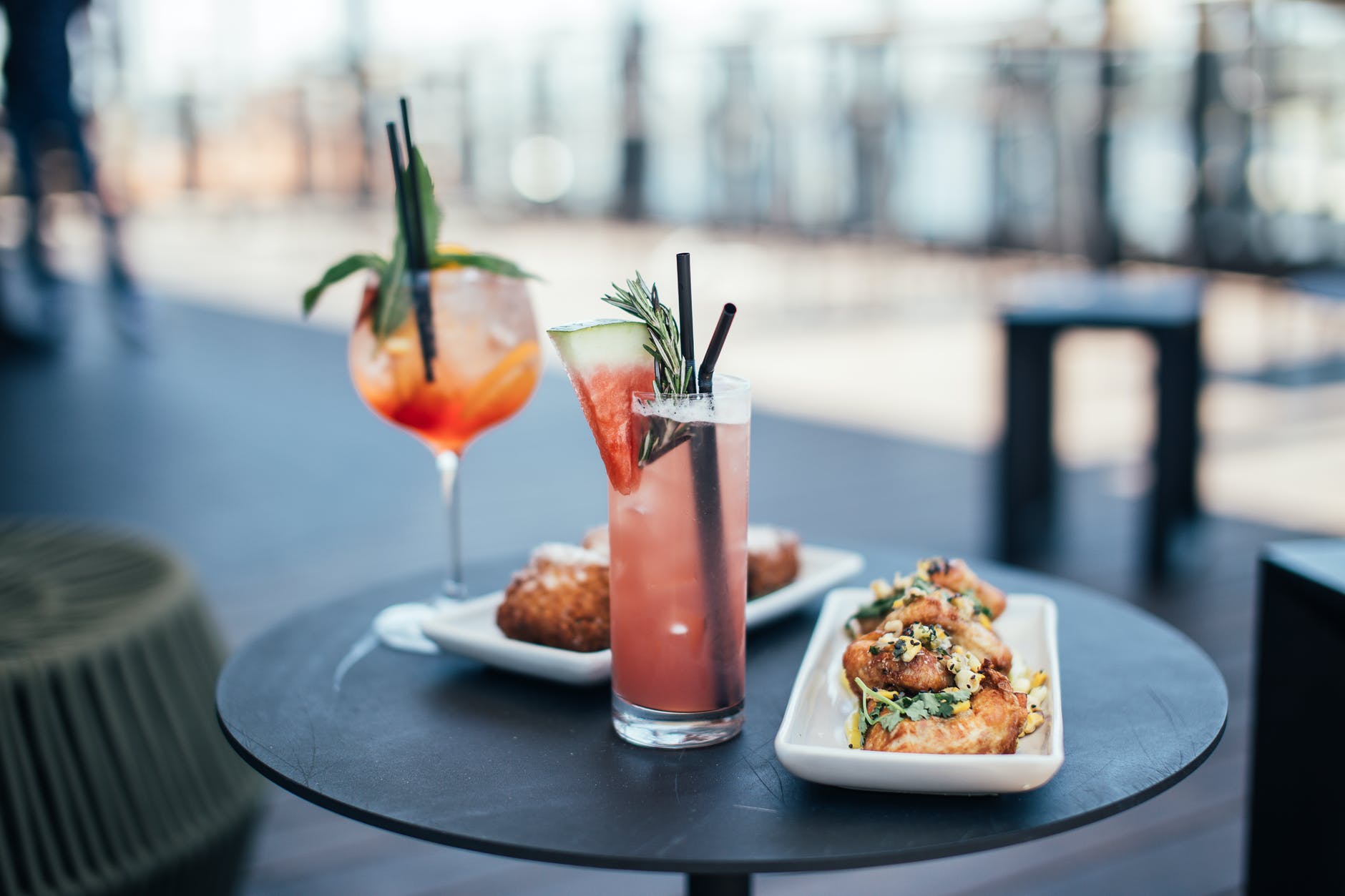 Top 3 Restaurants To Visit On Your Dubai Holiday
[AD] This post is for a paid partnership.
With Summer just around the corner and lockdown restrictions hopefully being eased, international flights will be resuming and holiday destinations abroad will be reopening as well!  It'll be the perfect opportunity to treat ourselves with a relaxing vacation overseas to relieve the stress and worry we've been facing for the past year due to the global Covid-19 pandemic. There's no doubt that most individuals will be racing to book Dubai which is one of the most popular holiday destinations in the world and offers a range of exotic landscapes, thrilling adventures and not forgetting the incredible restaurants. Pair this with the remarkable sweltering temperatures and you definitely won't want to miss out; just be sure to pack plenty of sunscreen!
If you've already booked your tickets to Dubai and are planning your visit, be sure to check out the following Dubai restaurants because, seriously, they are not to be overlooked – take it from someone who's travelled there twice! With a plethora of eateries lining the Dubai streets, sometimes you can be left spoilt for choice, especially if you're not even familiar with the location. SquareMeal is a pretty brilliant website to filter and specify the requirements you have for dining as well as to instantly book a table. Here are my top three restaurant picks in Dubai:
The Library Bar
The Library Bar is the ideal location to capture the great spirit of The Ritz-Carlton. Its traditional interior and leather seating allows you to relax comfortably. The lounge also offers the finest crafted beverages and hosts weekly live jazz in order to set a chilled vibe. It's particularly a great hangout spot to enjoy the company of your friends in a luxurious setting or to simply take pleasure in your own company within a cosy corner of the bar.
At.Mosphere Restaurant
If you're looking for fine dining and stunning views, opt for the At.Mosphere Restaurant which is located sky high on the 122nd floor of the Burj Khalifa (also known to be the world's tallest building!) There's a range of mouth watering dishes to choose from on the menu and you are guaranteed only the finest of dining experiences. It's also a pretty great venue to book for special occasions, celebrations or romantic nights out with your other half. Be sure not to miss out on visiting the minimalist lounge, after finishing your meal, in order to wind down and relax with a serving of high tea. From time to time, there's a number of high profile events hosted in this restaurant, so be sure to check them out aswell!
Laguna Lounge
If you prefer to dine under the sun and don't want to miss a single second of the warm temperatures in Dubai, then the Laguna Lounge maybe an ideal restaurant and eating location. With sunset opening hours until the early hours of the morning, indulge in the stunning views of the beachside and cooling breeze of the fresh waters nearby. It's the ultimate destination to enjoy a fun-filled dining experience with family and friends alongside a range of delicious shared plates and ice cold beverages as well as a dance floor to relish the cool party vibes.
On a final note, if you're travelling to Dubai soon, be sure to stay safe, follow local guidelines on Covid-19 restrictions and above all, enjoy yourself (ensuring you have atleast one of the three restaurants above on your bucket list!)
Until next time.