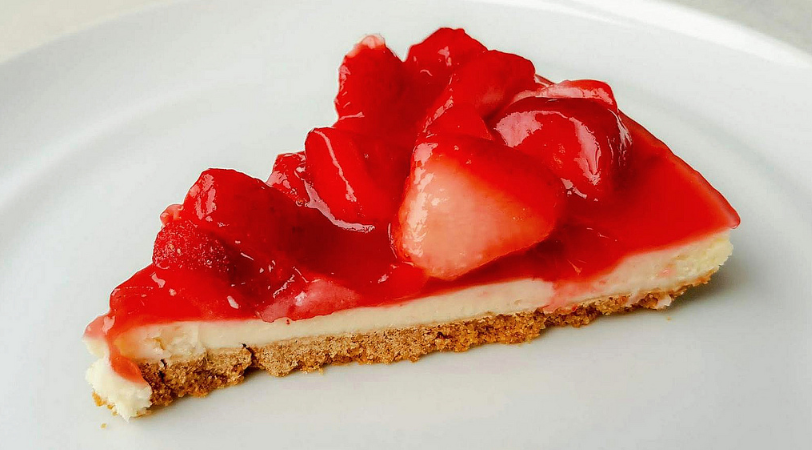 No-Bake Strawberry Cheesecake
Things are finally starting to heat up in the UK (I was really hoping it'd continue to rain, but hey ho!) So, what better way to spend my time hiding from the sun than creating something delicious?! The best bit is that it doesn't even involve turning on the oven – a definite win for me! Besides, who doesn't love strawberry cheesecake?!
Ingredients:
255g of digestive biscuits
225g of melted butter
426g of hulled strawberries
71g of sugar
340ml of whipping cream
675g of cream cheese
Instructions:
Blend the digestive biscuits in a food processor until fine crumbs, then combine crumbs with melted butter. Use this mixture to cover the base of a 9″ cake tin and put in fridge.
Puree the strawberries and sugar together in a food processor, then add in the cream cheese and blend until smooth. Pour in the whipping cream and continue blending until mixture has thickened up well.
Pour the batter onto the crust made in step one, cover with cling film and refrigerate for 2-3 hours or until set.
Enjoy your delicious strawberry cheesecake!
Until next time.