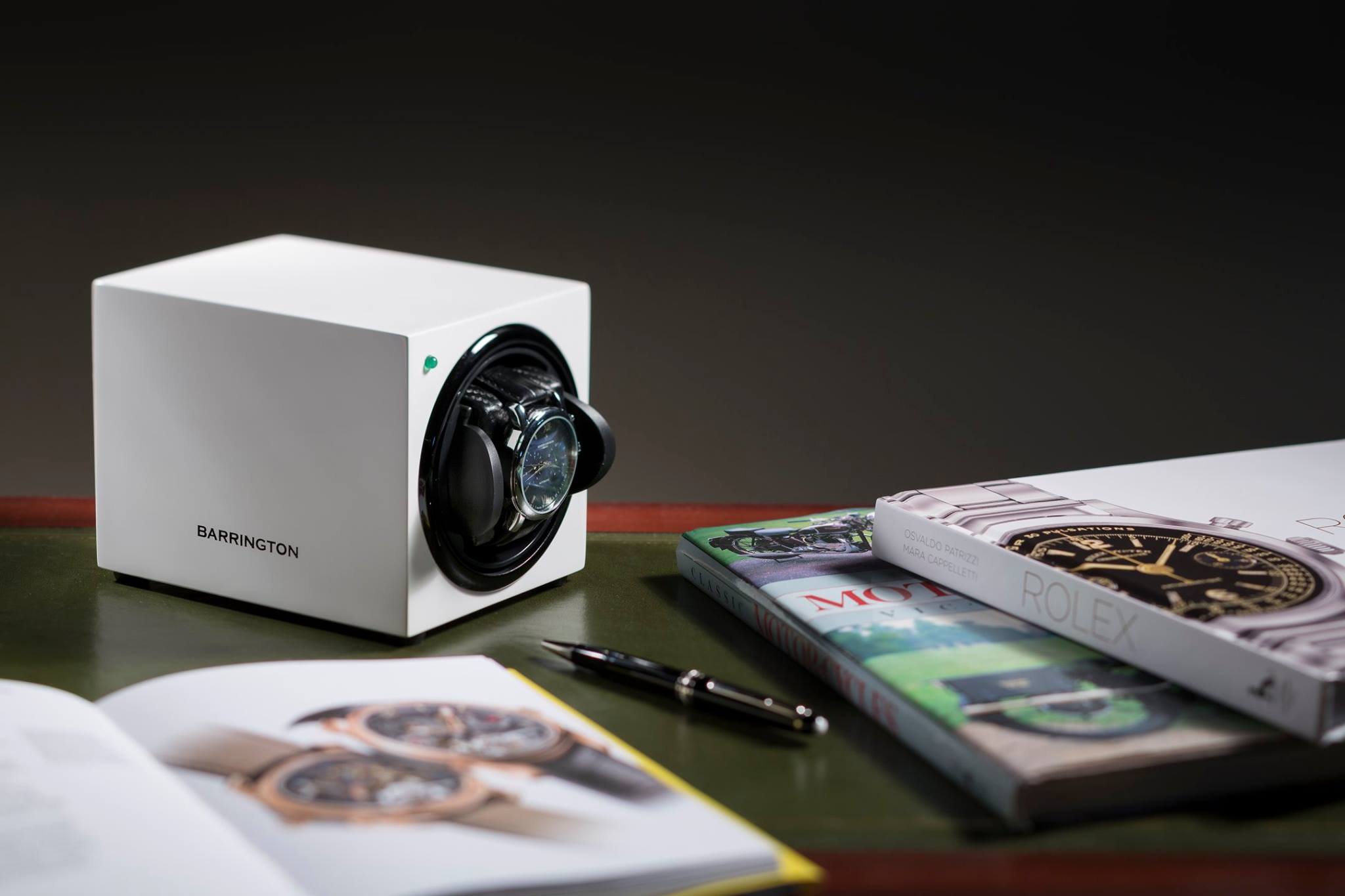 Caring For Your Watch Collection ft. Barrington Watch Winders
[AD] This post is for a paid partnership.
Time is an unstoppable and continuous progress of existence; an entity which has shadowed mankind ever since it came into existence. In the past, the most common way to tell the time was by using the sunlight and an instrumental dial, but as time went on, the emergence and development of technology became an effective means to keep track of our time and plan our schedules accordingly. Pocket watches were first created and utilised for this purpose until the year 1868, when wrist watches became popular. They've been used and worn through many decades and are now known to be a formal fashion accessory. Wrist watches come in all shapes and sizes to suit different tastes. If you're a watch enthusiast, you probably already know about the steep price tags of vintage and designer watches and would want to know how to keep them in satisfactory condition, right? Well then, read on!
The crown is an important part of a watch which is required to perform tasks such as setting the date and time. Ensure the crown is clicked into the watch if it is not in use in order to prevent it from getting damaged or bent. If the crown on your watch has waterproof features, then ensure it is clicked in to utilise this function and to prevent water from entering through the gap causing damage to the internal mechanism.
Whilst modern day watches function on their own, vintage watches may need to be winded so they continue ticking. To do this, ensure it is off the wrist to prevent any accidental damage and to minimise the stress on the winding stem. Be sure to pay attention to any resistance because this means you may be over winding your watch, so cease to continue in order to avoid serious damage. In recent years, the innovation of winding devices has made this task a lot easier and safer. Barrington Watch Winders are professional manufacturers of such devices to help maintain your wrist watch by winding them automatically with ease and eliminate the process of doing this manually.
When it comes to cleaning your watch, keep the case (or as most people like to call it, the head of the watch) away from water as this can cause major defectiveness or permanent failure to the internal mechanism. Instead, use a dry cloth or a damp paper towel to carefully wipe the case in order to clean it. Watches with chain straps may get dirt lodged into the gaps over time, so they will also need cleaning to prevent rust. This can be done by dismantling the strap from the watch case and soaking it in water with a little soap and then dry with a cloth. It may be handy to keep a toothbrush by your side in order to get into the smaller hard to reach places for a thorough clean.
Depending on your watch, you may be able to replace or customise the wrist strap in case of wear or to jazz it up a little in order to make a fashion statement – many manufacturers cater to customised wrist straps nowadays! If your wrist watch has a leather strap, keep it away from moisture (we're talking water, perfume, grease etc) and give it the care and attention required to keep it soft and supple for the years to come.
In order to keep your watch in good condition, wear it regularly, as this is what watches are made for! However, remove watches for any strenuous activity because even the most durable models are prone to breakage. If your watch is not being worn, it should be stored in a quality case away from damp and extreme temperatures. Finally, to ensure your watch continues to run smoothly, visit a watch expert to get it serviced and repaired (if required) – this should be undertaken every three to five years.
Until next time.