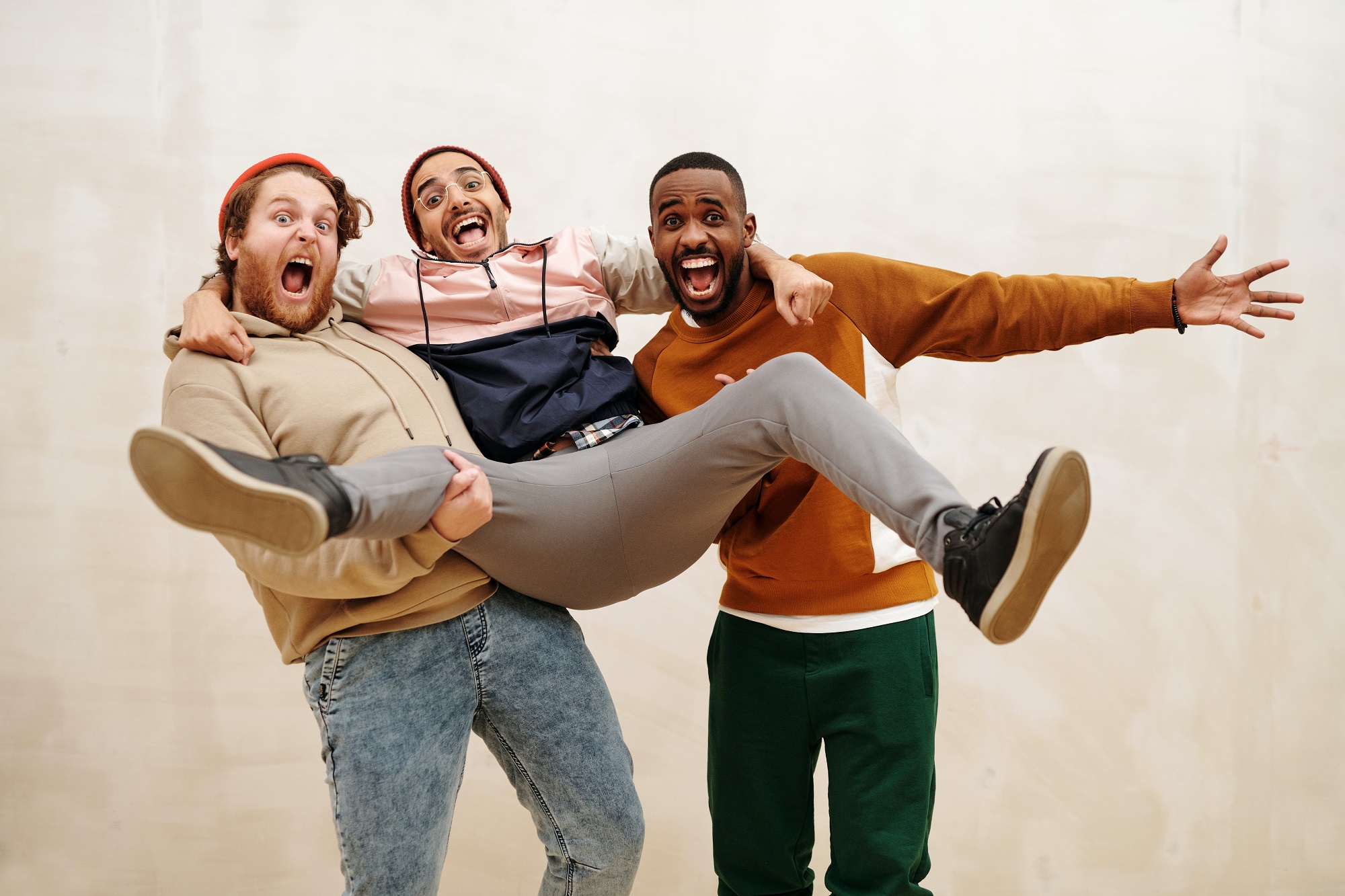 The Top 4 UK Stag Weekend Destinations
Your best friend has finally summoned up the courage and asked his better half to marry him and you're the lucky gent who's been tasked with the role of Best Man! As you well know, this is both a blessing and a curse as you are now expected to deliver a speech worthy of a professional stand-up comic but can also unleash a legendary weekend of unbridled mayhem and utter humiliation on the stag… no pressure then!
First thing's first, where should you head for this ultimate weekend with the boys? We've committed ourselves to some serious research up and down the country and compiled a list of our top destinations. So, whether you're considering a Cardiff Stag Weekend or a Newcastle night out, we've got it covered!
Bristol
Over the last few years, Bristol has topped the charts for most popular stag weekend destination in the UK.  With an internationally recognised arts and music scene, Bristol was previously an edgy destination that lacked stag friendly venues.  But that has all changed over the last ten years, and Bristol now boasts a huge array of riverside inns and eateries that welcome stag groups in their masses.
You can stay centrally close to the river, or otherwise stay in the leafy Clifton area, where Brunel's famous bridge is located.  There are some cracking spots in this area, and you can always wind your way down to the river should you want to.
Activity wise, Bristol packs a mean punch. There is the usual paintballing, bubble football and It's a Knockout activities. But Bristol also has an array of unique activities that set it apart from other cities. The most popular of these is West Country Games, a totally unique activity perfect for a Bristol stag weekend.
In addition, if throwing is more your thing, then there is Flight Club and Axe Throwing, two more very different activities.  And to finish off, many groups take to the river for a cruise, stopping off at the many riverside locations en route.
Cardiff
The home of rugby and drunken singing, what more could you ask for when choosing your stag venue?! With tonnes of eateries to visit, a compact city centre and plenty of stag friendly spots, you're set for a good weekend!  
Stay centrally and kick off festivities on the Friday night with a crawl around St Mary Street, where you'll be spoilt for choice with decent inns. Make sure to try the locals as well as the bigger names, such as Turtle Bay and Slug & Lettuce, because there's plenty of unmissable choices available!
On the Saturday, if you're looking for a unique Cardiff stag weekend, head over to, a Welsh-themed inflatable activity day for a chance to take part a sheep rodeo, pummel Gavin Henson with tennis balls and bash each other on the leek duel. The stag will get soaked at the end of the day and your host will dish out extra penalties and forfeits as you go around the games.
On Saturday night, head to Revolución de Cuba, a Cuban inspired eatery that's big enough for large groups and small enough for a friendly atmosphere, Live Lounge for some great live music and decent drinks and finish up in Tiger Tiger, a seven room venue which houses a range of themed party rooms and wins the top spot in our list of stagtastic venues!
Newcastle
Without doubt a legendary night out, head to Newcastle for pure havoc and save yourselves for the night scene above all else. 
Book and stay at your very own party accommodation in and around Newcastle. There's a range of destinations for an unforgettable stag party and there's a variety of packages on offer to book from! Opt for an extravagant party house, if the lads are after a bit of luxury; they offer full privacy and are fully equipped with a games room, hot tub as well as a BBQ, perfect for chilled vibes and laughs all around!
If you make it out of the hotel on Saturday, there are some great activities to get you away from the noise and clear the head for at least a couple of hours! Why not get out of the city and try a high ropes course or play a hilarious game of Zorb football (think more along the lines of messy than Messi.)  
Get back on it on Saturday night with a 3 hour party cruise. Hop on one of the party boats and you'll join up to 150 others on your own spectacular floating party with an on-board DJ! Carry on the fun by heading to Quayside, or The Gate, the most stag friendly areas of town where you can be guaranteed a riotous night of memorable mischief! 
Liverpool
For an outstanding party scene, cheap places to eat & drink and the craziest of crowds, Liverpool holds all the cards for the ultimate stag weekend.
Get the stag do underway by dressing up in costumes – try Smiffy's on Bold Street or Lili Bazarre on Tarley Street and go around town to embarrass the stag – that's the whole point, isn't it? Don't forget to book a spot at the swanky Bastion Restaurant and Bar for a delicious dinner menu and an opportunity to see Bill Shankly's most cherished memorabilia. Finish off the day with an ultimate food challenge – if you successfully complete Patterson's, the food is on them – what's not to love?
If you're in town in April, then The Grand National is the obvious choice for a Saturday day time activity that will blow your socks off! The most famous steeplechase in the world, the atmosphere is incredible and the drinks flow freely. If you're thinking of going at a different time of year, why not try out Quad Trekking where you'll cover 6 miles of terrain including water crossings, vertiginous drops, huge inclines and plenty of opportunities to open that throttle right up! Best to be focused for this one so try it on Saturday afternoon if you've been out the night before! 
Polish off the weekend with a soothing manly spa treatment for all the gang! The best relaxation haven in the city centre is Morgan's Spa – not is it set in the stunning 30 James Street Hotel, but it offers a range of therapeutic treatments, such as a full body massage or a session in the sauna and hydrotherapy pool, to ensure you're all looking your absolute best for the Groom's big day!
Good luck with the planning gentlemen and remember, the crazier the stag party, the more fodder you have for that speech.
Until next time.