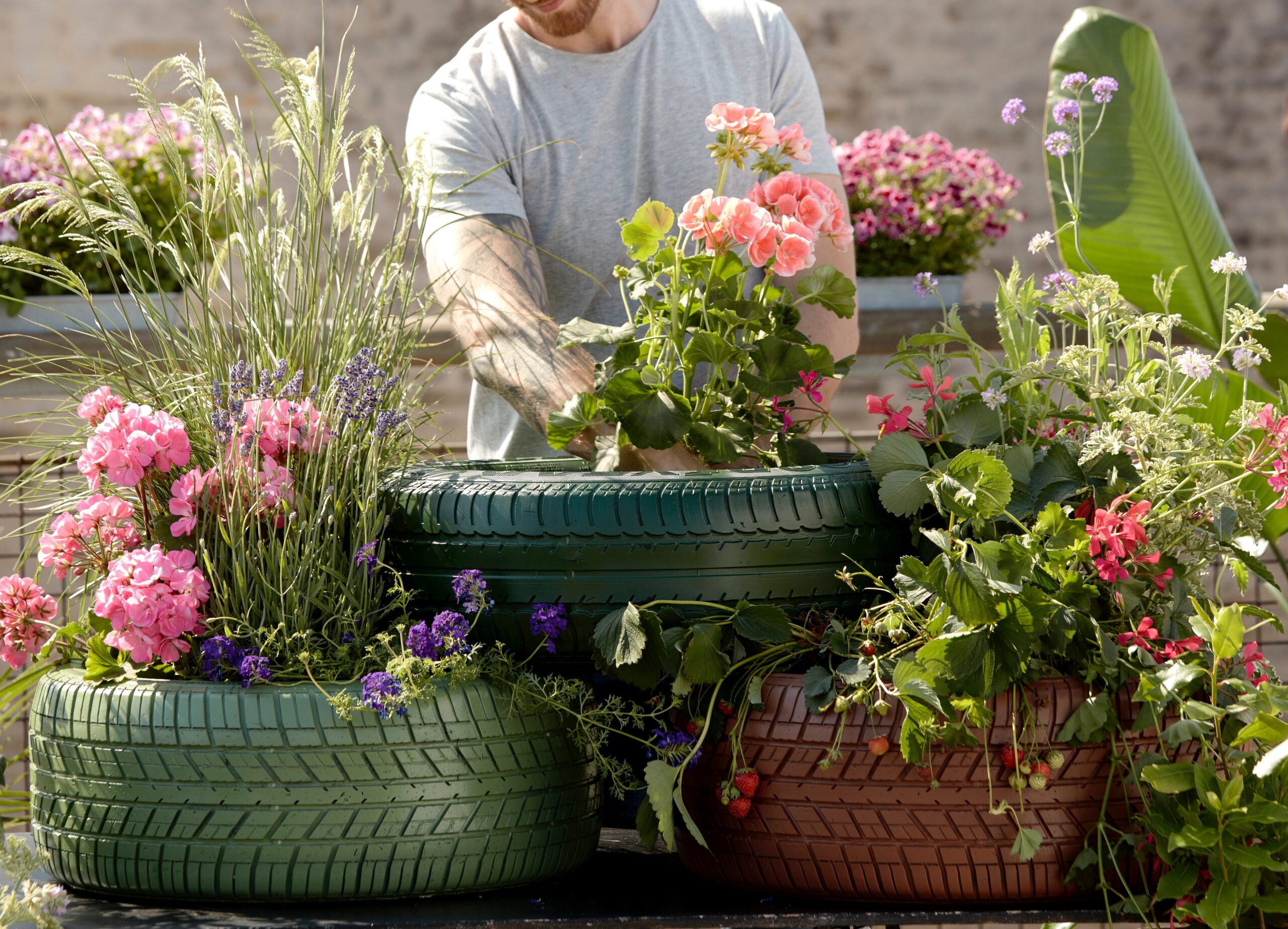 5 Garden Must Haves You Need This Summer
[AD – Gifted] This post contains gifted item(s).
With Summer on the horizon, many of us may have been pretty busy in the garden during Spring, ensuring it's a blossoming place to be in time for when the sun in blazing. But, what exactly should you consider investing in for your garden? With so many products and brands in the market, it can be quite difficult to decide, so here's a handy post on the five garden must haves:
Go green
This is pretty much a no brainer because what's a garden without greenery? I've always been a little inclined to creating a small allotment in the corner of my garden, and since becoming a homeowner, I've been able to make my dream come true thanks to Primrose and Woodshed! Primrose is the go to online destination for the growing community of gardeners and boasts over 10,000 carefully selected garden and outdoor living products whilst Woodshed is a family run business which prides itself in producing high quality wooden products, such as this Triple Layer Tiered Planter. I opted for some Elsanta Strawberry plants and a 3ft Lakemont Grape Vine as well as a Scented Climbing Plant Collection for good measure, which includes a jasmine and honeysuckle mix for stunning flowering displays!
Keep it clean
Whilst the garden can be a great place for family and friends to get together and enjoy each other's company, it can become a little crowded and unkempt after a while. Therefore, it's important to continue its maintenance regularly. This not only helps to preserve its wonderful appearance but it can also prevent it from becoming a home for pests such as rats! A pressure washer is a brilliant investment for a deep clean in your garden, whether it be for your decking or patio, it's sure to lift and wash away dirt and grime to instantly transform your garden into a clean space again.
Invite nature
Whether you opt for a couple of ready to feed bird feeders or go all out with a lavish feeding station, inviting nature to your garden is not only fantastic for aesthetic purposes but it's also something which helps the planet on a smaller scale. Henry Bell are a renowned family owned, British business that produces high quality wild bird feeds and accessories for the garden. The Four Arm Complete Feeding Station from their Essentials Range is a fantastic piece for the garden because not only does it look luxurious but it comes with a budget friendly price – it consists of four feeder hooks including four feeders alongside a seed tray and a water bath. To fill the feeding station, I would totally recommend the Henry Bell No Mess Mix for a nourishing blend of seeds sunflower hearts and suet, Henry Bell Mealworms for a nutritious protein snack as well as the Henry Bell Superior Sunflower & Peanut Suet Bites for an energy rich range which can be enjoyed by a broad range of wild birds.
Rest and recuperate
To truly enjoy the garden, you obviously need a seating area; so whether you opt to splurge on a rattan sofa set or prefer a cosy swing seat instead for nestling into much like myself, it's an essential part of creating a zen space to take a breather. There's usually a choice of two materials for wing seats; wooden or textoline fabric. Whilst wooden ones can be quite robust and serve you well in the long run, they do require quite a bit of maintenance. Therefore, a textoline fabric one is my go to, because not only is it easy to clean but it simply needs to be covered to protect it from harsh weather!
Get some shade
Protecting yourself from UV rays produced by the sun is important no matter what! I know us Brits are pretty sun starved, but it's no excuse for not wearing a layer of sunscreen and getting some shade when required. A garden parasol is pretty great for this purpose as well as added privacy whilst your lounging in the garden! This Henley Crank and Tilt Parasol is fantastic to use all throughout the day and can be positioned just how you like.
And that's a wrap! Do you have any other garden must haves that could possibly be included in this list?
Until next time.