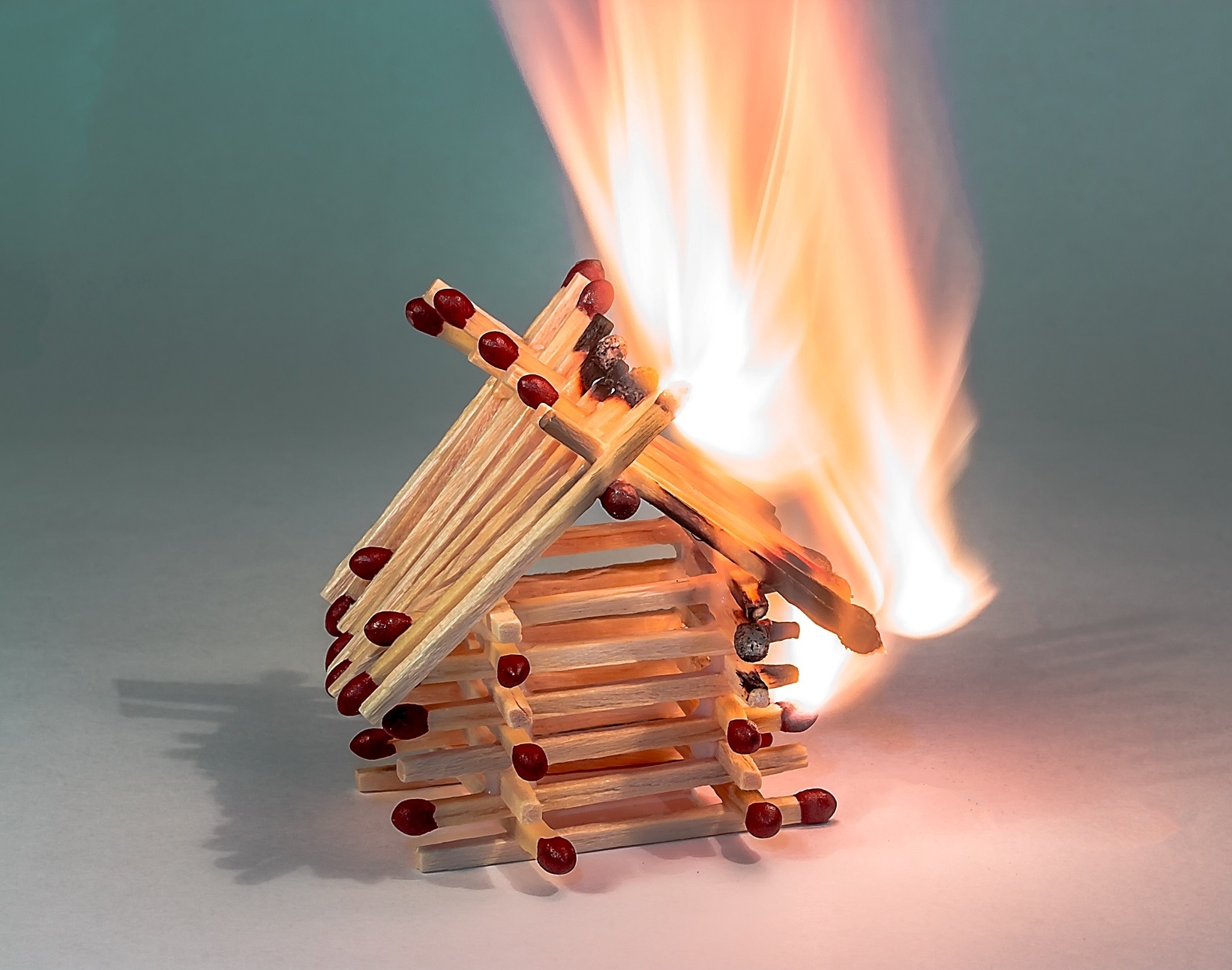 5 Ways To Improve Fire Safety In Your Home
Whether you're a homeowner or a tenant, having adequate fire safety in your home should be one of your main priorities, especially if you have young children or elderly individuals in your home. Fire safety can prevent serious house fires from occurring, and also, on a smaller scale, can reduce your energy bills drastically. But, exactly how can you improve the fire safety in your home? Here are five easy ways to do so:
Fit a smoke alarm & carbon monoxide detector
This should be the first step to improve fire safety in your home. It's such a simple task to carry out, however it is still often overlooked. Ensure the smoke alarm and carbon monoxide detector you have fitted in conforms to British Standards because one that does not function properly has little use to you and your home. Did you know that there were 90 deaths associated with house fires where there was a lack of working smoke alarms last year? Furthermore, around 50 people a year die from carbon monoxide poisoning due to faulty heating appliances, which can cause fires down the line.
Arrange a fire safety check
Your local fire and rescue service may offer a fire risk assessment completely free of cost, so it's definitely worth looking into this, as it is a very useful tool which can potentially save lives! You can search for your nearest fire and rescue service at https://www.fireservice.co.uk/ – there's also a great range of free resources for further advice and information on fire safety management, so be sure to take a look!
Keep matches & lighters out of reach
If you've got a little one at home, you'll know that they get their hands in almost everything! Therefore, it's important to ensure matches and lighters are kept out of sight and reach to avoid any accidental fires from occurring. Consider keeping them on a high shelf or store them away in a cupboard with locks so they cannot access them.
Secure electrical appliances & outlets
Once you have used an electrical appliance, ensure it is safely unplugged and stored away (if required). Cover electrical outlets with socket covers to prevent little ones in your home from poking and prodding them. Electrical leads should also be removed from high traffic areas to prevent trip hazards. Another important issue which is often overlooked is to check socket limits and to avoid overloading them – faulty electrics cause around 7,000 house fires every year due to overheating!
Plan an escape route
In case of a house fire, all family members living within your home must be aware of potential escape routes and the location of keys for locked doors. Ensure that escape routes are always clear and have no trip hazards obstructing the passage. If you're living in an apartment or block of flats, ensure you're aware of the fire procedures in place to keep you (and your family) safe in case of a fire and check to make sure that the fire alarms and fire fighting equipment are regularly inspected and are in good working order. Also, be sure to familiarise yourself with escape routes and evacuation procedures, so that you are not uncertain on any aspect if there is a need for you (and your family) to leave the building in case of a fire.
On a final note, enhancing the fire safety in your home is a very crucial matter, so it's important to consider all the points mentioned. If you require further guidance or need any questions answered, please be sure to contact your local fire service for comprehensive assistance.
Until next time.